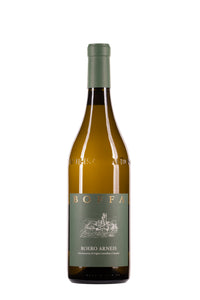 TASTING NOTES 
Soft, full, balanced with structure and elegance, light sour note. 
SPECIFICATION
TYPE - White
REGION - Barbaresco
COUNTRY - Italy
GRAPE VARIETY - Arneis
COLOUR - straw yellow 
SMELL - Fresh, soft and delicate, with floral notes of Jasmine and fruits thoroughly mixed. 
CERTIFICATION:  The Green experience which means this wines been produced under 10 strict rules and practises of sustainably viticulture such as:  
1. Eco-friendly and sustainable viticulture and productions;
2. Protection of biodiversity and of the natural environment;
3. Aesthetic protection of the natural and anthropic landscape; 
4. Priorities to agronomic solutions and respect for the soil; 
5. Elimination of chemical weeding in vine-rows; 
6. Sowing of herbal and floral essences in the vineyard;
7. Dissemination of useful pollinating insects; 
8. Location of nests for birds functional to cultivation;
9. Respect and honesty towards consumers; and
10. Traceability of controls and external certification.