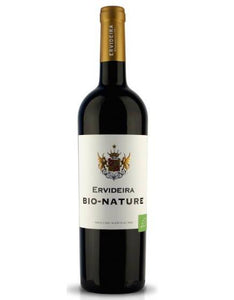 TASTING NOTES
This wine was created to honour Mother Nature.
The whole process had very little human intervention. Aromatically fine, exuberant and seductive. It reveals notes of blackberry and plums. It has volume, structure and intensity and a long persistent finish.
It is Alentejo in its purest form!
SERVING SUGGESTIONS
Open the wine at least one hour before serving and if possible decant it.
SPECIFICATION
TYPE - Red
REGION - Alentejo
COUNTRY - Portugal
GRAPE VARIETY - Trincadeira, Aragonez and Cabernet Sauvignon